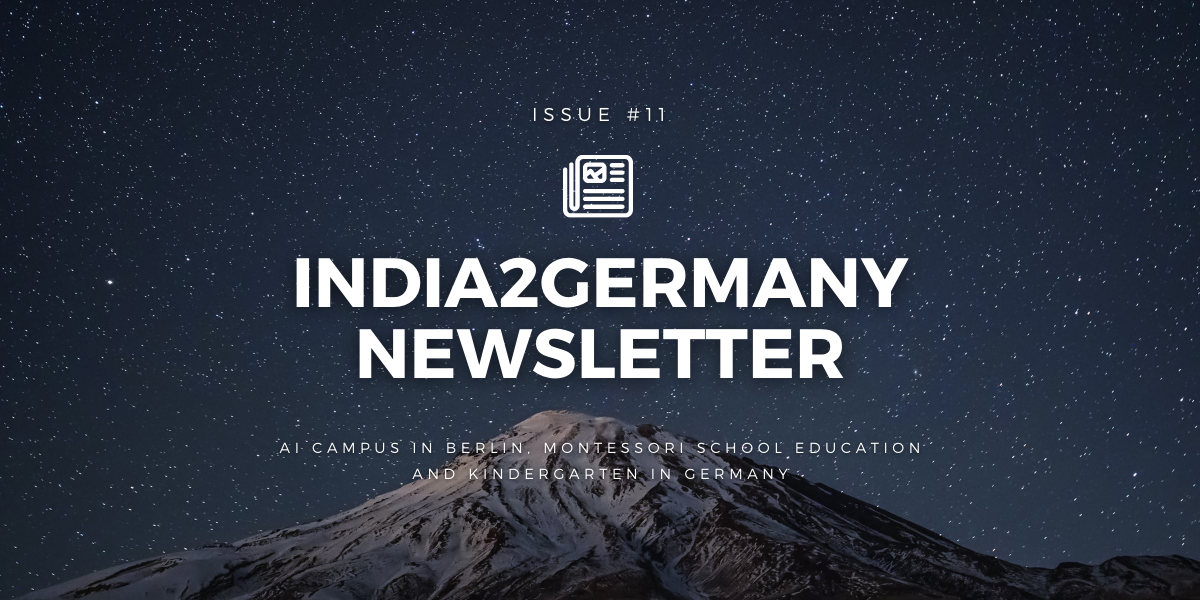 #11: 🚀 AI campus in Berlin, 🗣 Montessori school education and ✍️ Kindergarten in Germany
Check out our picks for this week's newsletter and subscribe to stay up-to-date!
🚀 New AI campus in Berlin soon
AI company builder Merantix is building an AI campus in the center of Berlin which will house startups and researchers working in the AI space. The goal is to facilitate networking and collaboration between different players in the field and enable them to work side by side in one physical location on research problems and applications of AI. Read more here.
🗣 Montessori school education in Germany
James Brennan is the Deputy Head of the International Montessori School Berlin. He has more than 15 years of experience in education and sports coaching and has worked in various schools in different parts of the world. He spoke with us on a crucial aspect of living in Germany, namely school education. James explained to us the foundations of the Montessori method of education, what distinguishes it from the "traditional" approach to school education and how it supports the development of a child.
📝 Read the conversation here here
🎙 Listen to the conversation here
✍️ Kindergarten in Germany
In this next article in our series on family and education in Germany, we give an overview of the kindergarten system in Germany and explain the different types of kindergarten, some facts to keep in mind and what kids learn at a kindergarten in Germany. Read more here.
If you haven't already, remember to subscribe to our 📝 newsletter and 🎙 podcast!
India2Germany Newsletter
Join the newsletter to receive the latest updates in your inbox.
---