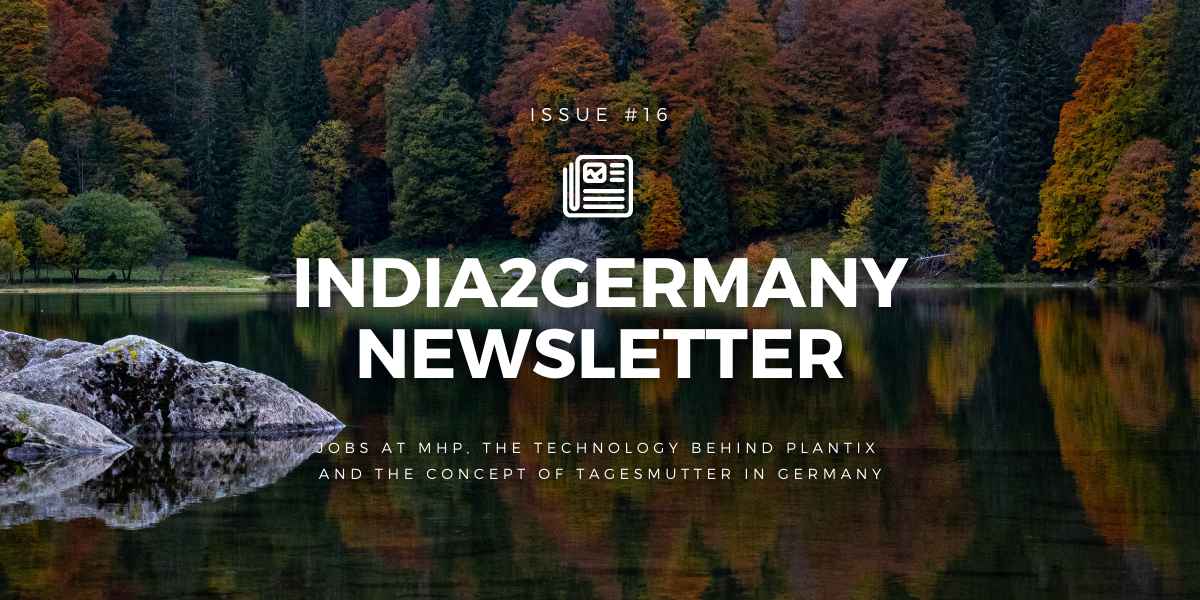 #16: 🚀 Jobs at MHP, 🗣 the technology behind Plantix and ✍️ Tagesmutter in Germany
Check out our picks for this week's newsletter and subscribe to stay up-to-date!
🚀 Jobs at MHP
MHP, a subsidiary of Porsche is hiring for several full-time and student positions in data science, software development and several other roles at different locations across Germany. Read more here.
🗣 The technology behind Plantix with Dr. Ivan Kalev
Plantix is an agri-tech startup from Berlin which uses AI and computer vision to help farmers in India and all over the globe in identifying plant diseases and improving crop health. Dr. Ivan Kalev, Head of Engineering at Plantix, shares some great insights about the technology that drives the company's solution and gives many suggestions for those who want to work there. Ivan has more than 15 years of experience building scalable software systems and leading tech teams.
🎙 Listen to the full episode and 📝 Read the blog post here.
✍️ The concept of Tagesmutter in Germany
Instead of a kindergarten, you also have the option to send your child to a Tagesmutter or a Tagesvater in Germany. We explain what this means and how it is different from a kindergarten. Read more here.
---
If you haven't already, remember to subscribe to our 📬 newsletter and 🎙 podcast!
India2Germany Newsletter
Join the newsletter to receive the latest updates in your inbox.
---