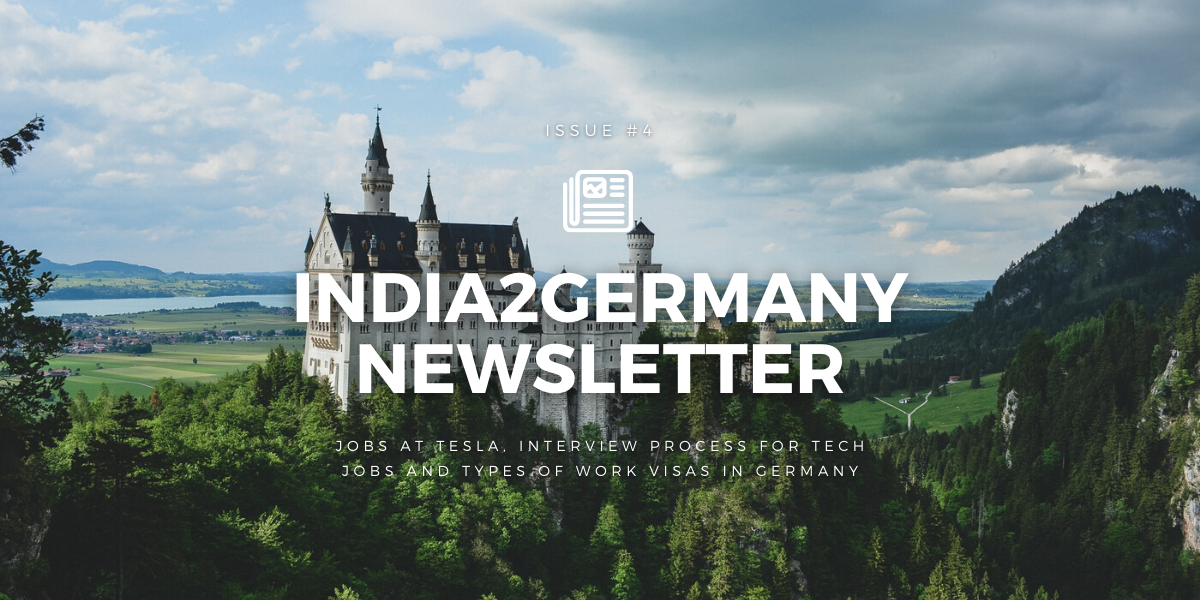 #4: 🚀 Jobs at Tesla, 🗣 Interview process for tech jobs and ✍️ Types of work visas in Germany
Check out our picks for this week's newsletter and subscribe to stay up-to-date!
🚀Jobs at Tesla Gigafactory and Design Center in Berlin-Brandenburg
If you are looking for a new job in Germany, there are several open positions in IT, Engineering, Manufacturing and HR at the planned Tesla Gigafactory and Design and Development Center in Berlin-Brandenburg area. Read more here.
🗣Interview process for tech jobs in Germany
Interviewing for jobs in IT typically follows a more or less standard procedure comprising several rounds of interviews to assess your technical and non-technical skills. There are variations depending upon the company, but we hope the overview below gives you a general idea so that you can prepare yourself better. Read more here.
✍️Types of visas for working in Germany
Germany has been simplifying visa regulations and making them more attractive for qualified professionals from non-EU countries, including India. In fact, on the 1st of March 2020, a new law called the Skilled Immigration Act (Fachkräfteeinwanderungsgesetz) came into force which further increases the opportunities for qualified professionals to come to work in Germany. Read more here.
Want to read more posts like these? Subscribe to the India2Germany newsletter 📬 to get the latest career opportunities, tips and inspirational stories once a week in your inbox 📨!
India2Germany Newsletter
Join the newsletter to receive the latest updates in your inbox.
---