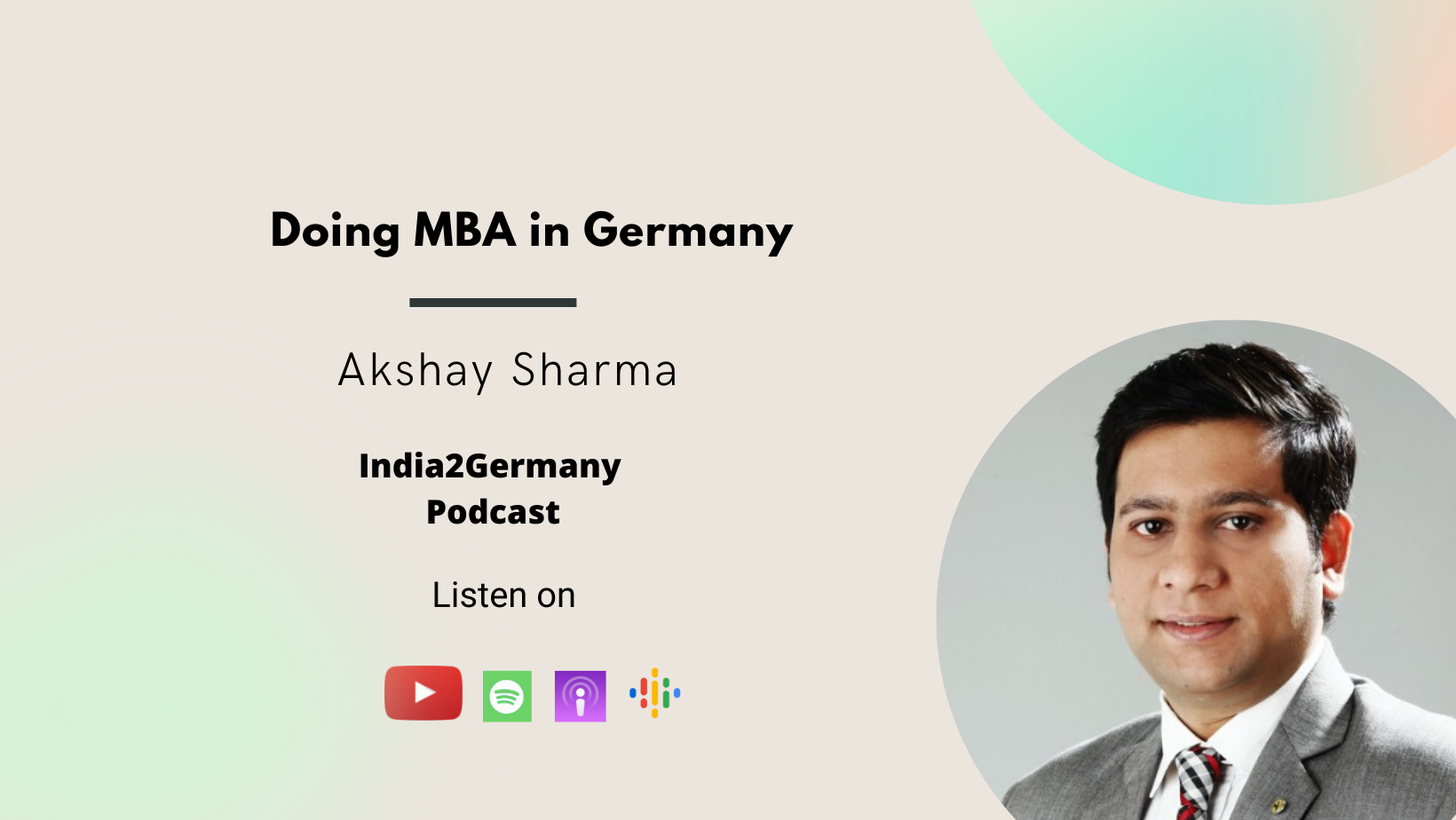 Doing MBA in Germany with Akshay Sharma
Akshay shares his experience of doing an MBA in Germany and tells us why it is a good idea, what its pros and cons are versus an MBA from the US, and the job prospects after finishing the course.
World class education, hands-on programmes and a high return on investment, Germany is an excellent option for anyone looking to do their MBA, according to our guest on this week's India2Germany podcast, Akshay Sharma. Akshay is an alumnus of WHU – Otto Beisheim School of Management and currently working as VGI Project Manager - Digitalization and Change Management Group IT @ Vaillant Group. After a Bachelors in Technology from India and 5 years of experience in this field, Akshay decided to do his MBA and specialise in Business Strategy and Innovation. He tells us about his experience, what speaks in favor of an MBA from Germany, what it's advantages and disadvantages are in comparison to a degree from the US, and the job prospects after finishing your course.
🎙 You can also listen to this conversation on  Spotify, Apple Podcasts, Google Podcasts,  YouTube or your favorite podcast platform 🙂
📬 Get the latest India2Germany articles via email 📨
Also listen to our conversation about Masters scholarships in Europe (link below):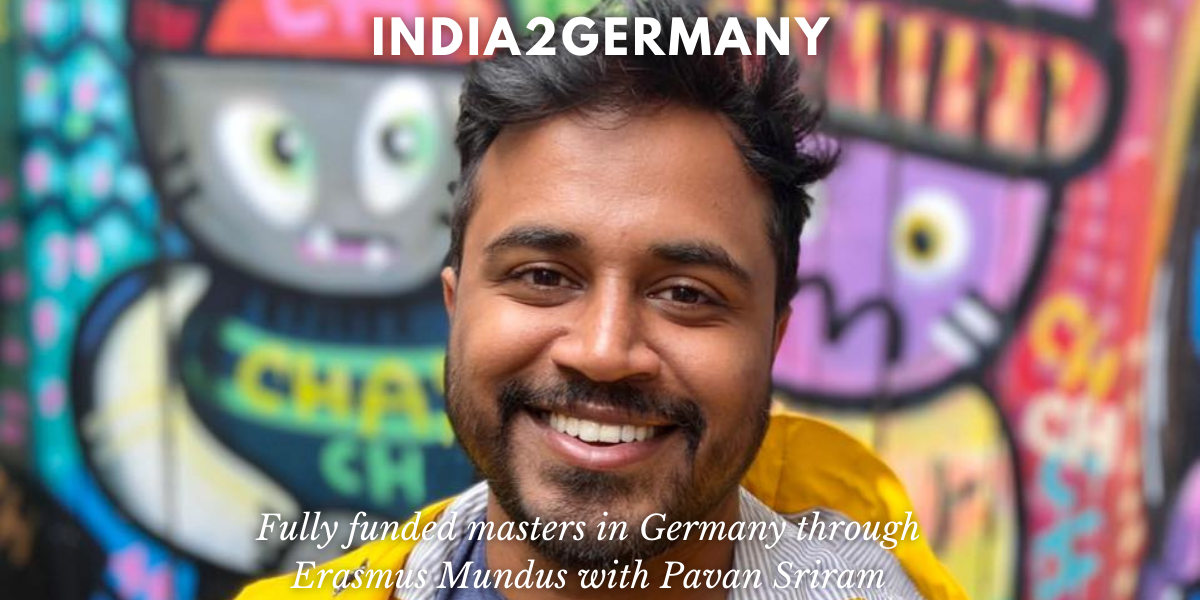 Show notes
Hi Akshay 👋, why don't you introduce yourself to our listeners.

You did your MBA from WHU in Germany. How would you describe your experience?

Experience was amazing:
Three international excursions USA, China and India
Very international class mix with highly talented colleagues
A lot of events and competitions to participate at globa and european level like 3daystartup, Kellogg Design Thinking Challenge Chicago, Innovation in Finance Zurich and a lot more.
Multiple events to meet WHU alumni, company representatives and pitch startup ideas
Great professors from whom we learnt a lot
For most people, the US, the UK, Canada and other English-speaking countries would be the first option for an MBA. Why did you choose Germany?

Being from engineering background, i thought to do an MBA from germany to develop more as a technomanager
IT and digitalisation topics are developing very fast in Germany and they require skill workforce for that. This was another motivation to go to Germany
Lower tuition and higher scholarships with stable visa policies
How does an MBA in Germany compare with these countries?
Benefits for MBA in Germany:
More economical tuition fee with higher RoI
18 month Job search visa after completion of course
Less saturation in job market with Germany being a strong economy
Tax break on the tuition and expenditure during your course
Good Scholarships
Usually, no application fee for applying to MBA courses
A very international program with almost all top bschools having international excursions
More practical education, what German education system is known for, with live projects with Companies
Composition of an MBA class is very rich with small batch sizes unlike that of USA
Only limitation sometimes is the GErman language requirement in day to day life
You are now working as Project Manager at Vaillant. How are the job prospects after an MBA in Germany?

MBA is still a new program in Germany with companies slowly opening up to international talent and recognizing this business program.
Jobs depend a lot on your previous experience. Triple change also explained in fb post is sometimes difficult.
Connections with alumni and company representatives matter a lot.
German language helps open up a lot of opportunities
Does one need to know German to do the MBA or to find a job later?

Yes, helps open up a lot of opportunities. Some roles like strategy or strategy consulting, sales, local marketing do require fluent german
Would you recommend people to do an MBA in Germany?

Yes, it is still full of opportunities
---
Enjoy reading our work? ❤ Support us and donate ❤
📬 Subscribe to our newsletter to stay up-to-date! 👇
India2Germany Newsletter
Join the newsletter to receive the latest updates in your inbox.
---