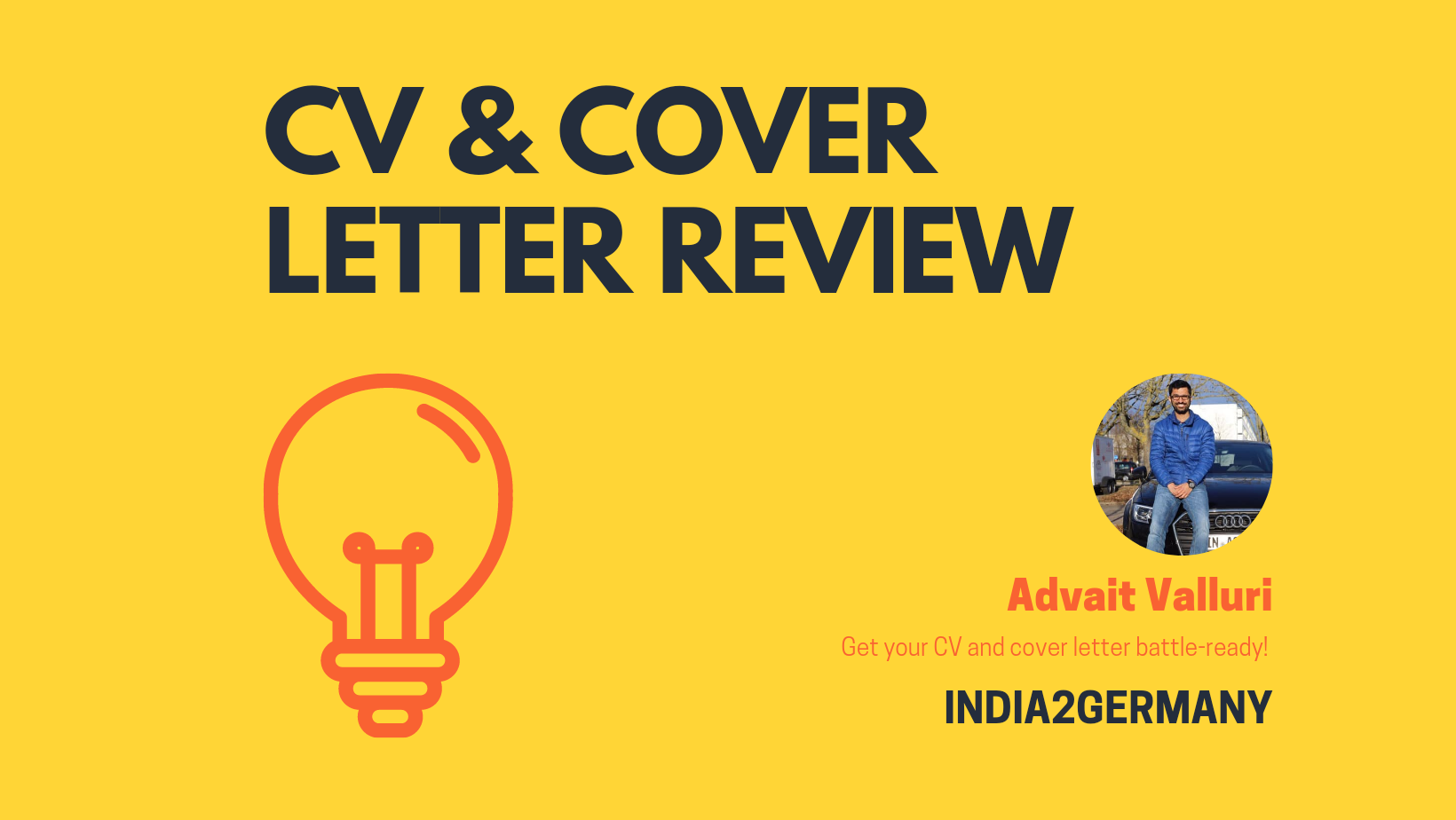 CV and cover letter review with Advait Valluri
Get expert feedback on your CV and cover letter!
Your CV and cover letter are the most important documents for job search. In this session, Advait will do a thorough review of your CV and cover letter, and tell you how to improve them to maximize your chances for finding your dream job.
Some of the things included in the session:
CV layout and length
Givig your CV a professional look
Which information you should include
What should you NOT include
Grammatical and formatting pointers
Consistency check
How to leave a good impression on recruiters and hiring managers
Any specific questions that you have
Also included in the session: PDF and LaTeX versions of Advait's CV template (link below) for free.
Advait is Product Manager in Module Management Chassis, Powertrain and Autonomous Driving at Audi in Germany and has more than 9 years of experience in the German automotive sector. Prior to that, he did his masters in automotive engineering from RWTH Aachen. For many years, he has been going through job applications and advising applicants.
Session duration: 60 mins
Cost: 30 Euro
Booking link 👇
You might also find our podcast episode with Advait on this topic interesting: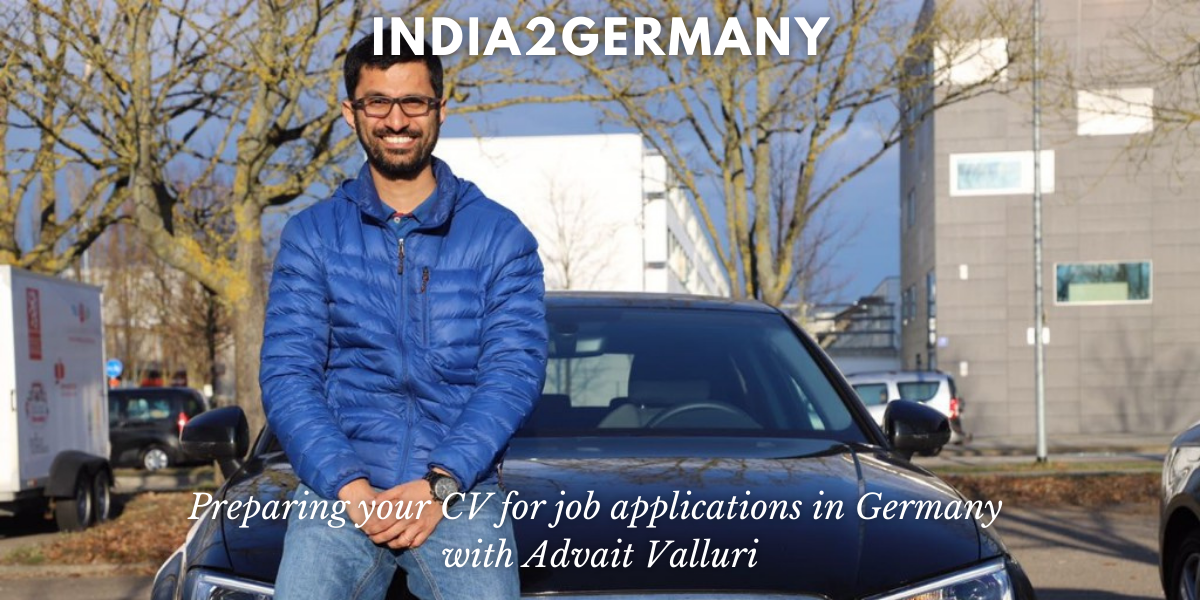 Disclaimer: Information provided during the session is based purely on Advait's first-hand experience and research while building a successful career in Germany. Neither Advait nor we take any liability for this information.
---
India2Germany Newsletter
Join the newsletter to receive the latest updates in your inbox.
---