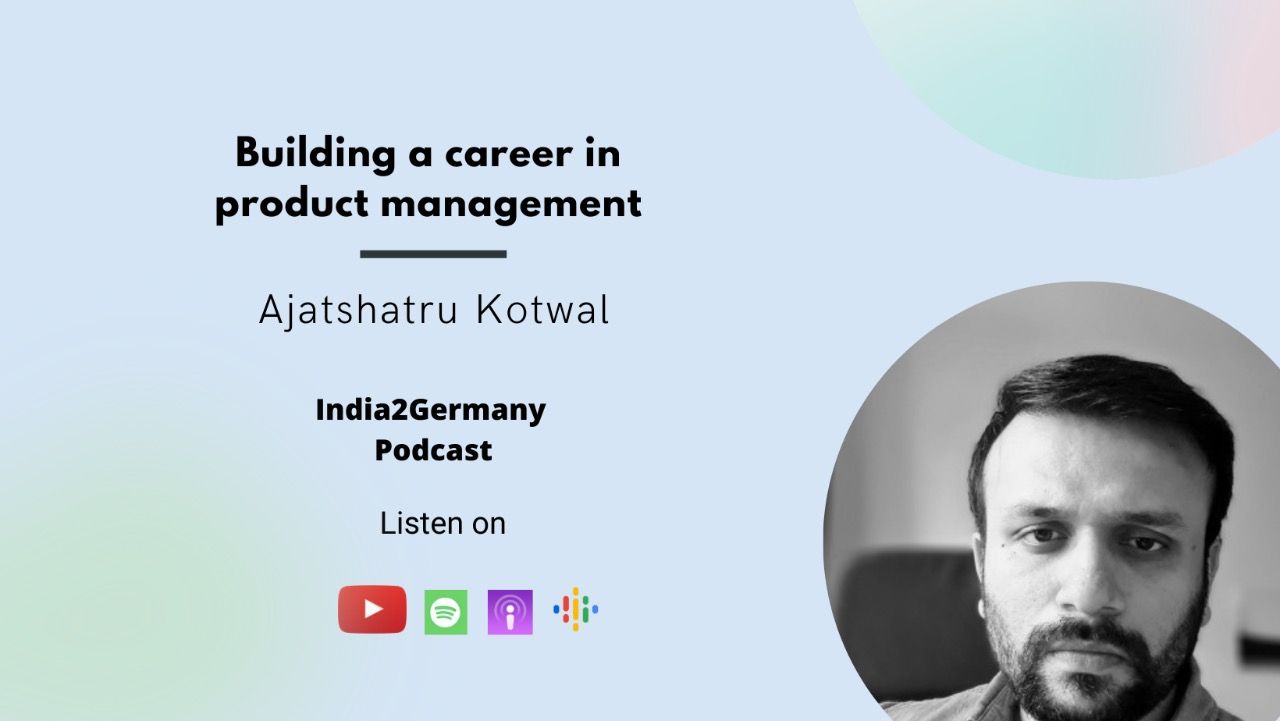 Building a career in product management with Ajatshatru (AJ) Kotwal
Listen to our conversation with AJ to hear about what product management is, career opportunities in the field, how to transition into a product manager role and AJ's career advice for aspirants.
Product management is one of the most sought after careers in the tech sector. Lying at the intersection of technology and business, it's core focus lies on solving consumer problems and user experience. I am your host Paras Mehta and today on India2Germany, we speak with Ajatshatru (AJ) Kotwal about how to start and build a career in product management. AJ is Director and Head of Product at HERE Technologies in Berlin with several years of experience in product management and business strategy.
🎙 You can also listen to this conversation on  Spotify, Apple Podcasts, Google Podcasts,  YouTube or your favorite podcast platform 🙂
Show notes
Here are some of the things we speak about:
AJ's professional background and how he got into product management and his current role at HERE Technologies
His responsibilities as Head of Product
What is product management and what a product manager does
How one can transition into a product management profile
Important skills for becoming a product manager
Profiles related to product management: product manager vs. product owner
Opportunities and future career scope for product management in Germany
Hiring process for product management positions
Career opportunities at HERE
AJ's career advice for people looking to work in product management
---
📬 Subscribe to our newsletter to stay up-to-date! 👇
India2Germany Newsletter
Join the newsletter to receive the latest updates in your inbox.
---