Christmas traditions in Germany
Christmas is a special time to be in Germany. Let us give you an overview of some of the most important Christmas and Advent traditions in Germany.
Christmas is one of the most important holidays in Germany or probably even the most important. Especially children look forward to this special time of the year and of course to their presents ;-).
But it's not only about the Christmas days, Germans also love the time before Christmas, called the Advent. The four weeks before Christmas are special and full of preparations for the celebrations. Let me take you through the most popular and most beautiful traditions of that time of the year. Maybe some of them are also nice for you and your family.
What is Advent?
Advent originally describes the time the Christians prepare themselves for Christmas. But people who are not religious also like to celebrate this time of the year in Germany and therefore the associated traditions are not just Christian traditions, but also cultural ones. The time of Advent is about 22-28 days long. It varies because it has to start on a Sunday, but ends on a specific date, namely the 24th of December. This year, the first Advent is on the 29th of November.
The Adventskranz
The Adventskranz is a wreath made of fir branches and has four candles. Each candle for every Sunday of the Advent. The wreath can be bought in almost every store or supermarket in Germany, but it's also a widespread habit to handcraft it by yourself and decorate it with nice christmassy figures, bows, dried oranges or cinnamon sticks. This can also be a nice event to spend quality time with your children.
Once the wreath is ready you light a new candle every Sunday in the Advent and you and your children can observe how the time until Christmas gets shorter and shorter every week. And it makes your living room or kitchen cosier too :-)
By the way, the first Adventskranz was made in 1839 for homeless children, by an evangelical reverend.
The Adventskalender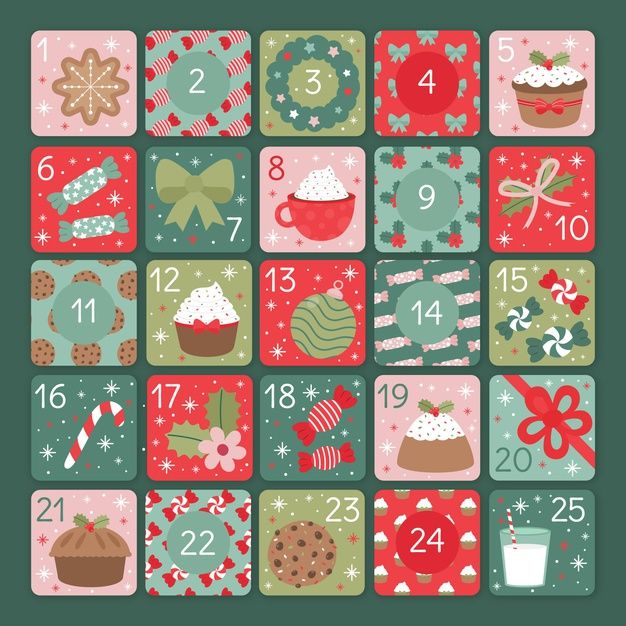 The Advent calendar is also a way of "shortening" the wait for Christmas. It starts on 1st and ends on 24th of December and has 24 doors to open. Behind every door is a little surprise. Mostly children are happy to have Advent calendars, but it's really something for everybody since there are a some different kinds of calendars.
There are calendars made of paper that contain pictures or nice rhymes or patterns, such as, with a picture of Santa Claus or other beautiful motifs.
Most popular is the chocolate calendar. 24 pieces of chocolate, sometimes in different shapes or with different symbols on it, like with Santa Claus or with a Christmas tree. Also almost every big candy company has an Advent calendar with their products in the range. Just be careful if you want to buy one for children, because there can also be calendars that contain chocolates filled with alcohol
Many German parents like to create a calendar for their children by themselves and fill it with particular things their children like. You can buy prefabricated collections, such as small sacks with numbers on it or calendars with 24 boxes you can fill. Or you can wrap up little presents and write 24 numbers on top of it. The parents stuff the packages with different things, for example little toys, figures, crayons, play dough, nuts, fruits, little books. It really depends on what your child likes.
Nevermind the type of advent calendar, children for sure love the surprises of the Advent calendar and maybe it even gets them out of bed more easily during the dark mornings of December.
📬 Get the latest India2Germany articles via email 📨
Baking cookies
One of the most loved pre-Christmas traditions in Germany is baking cookies, so called Plätzchen backen. Entire families, sometimes even three to four generations, come together to bake typical German Christmas cookies. There are plenty of different recipes, but the most popular way of making these cookies is to stir a simple traditional cookie dough and then cut out christmassy figures and symbols with special shaped molds. After the baking, it's really common to decorate the cookies with icing, chocolate and sprinkles.
If you are interested in German cookie baking you can find a recipe for typical German cookie dough here and a link for moulds here.
The 6th of December: Nikolaustag (St. Nicholas Day)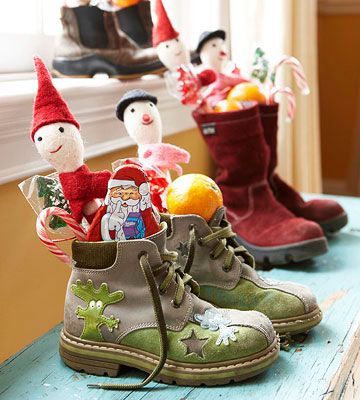 Besides the 24th of December, where children get presents, there is another day in the month that children really look forward to. The 6th of December, the Day of St. Nicholas, or as it's called in German Nikolaustag.
Originally, it's the day to celebrate the holy Nicholas of Myra, a former bishop of the latin church, who lived between 270-326 AD (there are no precise dates). It's said, that Nicholas was very merciful and unselfish. He donated all the money he inherited from his parents to the poor. Therefore he is considered an example of charity.
There is a tradition in Germany where children put their boots out on the evening of the 5th of December. The legend says, that the holy Nicholas puts candy und presents in the boots of those children, who have been good throughout the year.
Little hint for the parents: I think St. Nicholas is so busy, you probably have to help him to hand out the small presents at night ;)
St. Nicholas is different from the Weihnachtsmann (Santa Claus). Santa Claus brings more presents at Christmas, but he basically is an invention of the Coca-Cola-company and has nothing to do with the Christian church.
Other traditions
There are many other traditions and ways of spending the time of Advent. Here are some ideas for cold but cosy weekends or afternoons with the family:
Folding window stars
You can create beautifully looking stars as window decorations. It's fun, it's not too complicated and makes your home look like Christmas. Here is a link for a craft kit.
Building a Lebkuchenhaus
Children love it. You are building a house out of gingerbread and decorate it with icing and candy. During December every once in a while, somebody eats a bit of candy off the house. You could bet if the house lasts until Christmas ;)
Singing
Germans love their Christmas songs. It's common to sing at the church, for example on Sundays at the Advent mass, but especially children also sing carols at school or in the kindergarten. It's a nice way to get into Christmas mood.
Some of the most famous German Christmas carols can be found here.
Christmas markets
Although winter can be frosty and unpleasant, it has its charm. For example, when you walk through Christmas markets, warmly dressed with a Glühwein (mulled wine) in your hand. Christmas markets are very popular in Germany and some of the world's most famous ones take place here, for example in Nuremberg. Unfortunately this year will be different and due to the Covid-19 pandemic most the markets won't be happening.
But maybe there is a way to have the Christmas market feeling at home. Light some candles, cook your own mulled wine or hot chocolate, play some music and eat some self-baked cookies. It's not the same, but it can be really comfy too.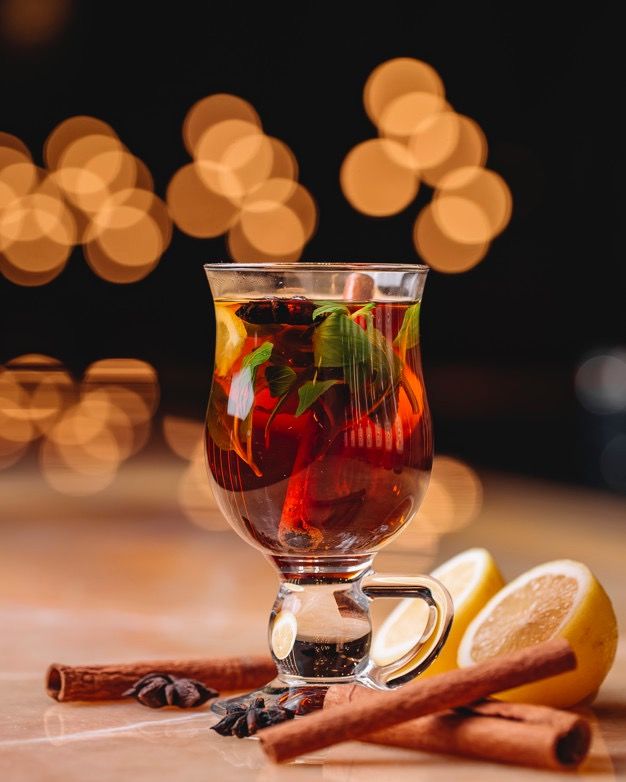 Here is a recipe for mulled wine and for Kinderpunsch, a non-alcoholic version of Glühwein for children.
I don't know about you, but I already got into a christmassy mood right now :) Hopefully this information about the Advent and about Christmas customs and traditions in Germany makes you look forward to December and gives you some inspiration for some quality time with your loved ones during these crazy times.
---
📬 Subscribe to our newsletter to stay up-to-date! 👇
India2Germany Newsletter
Join the newsletter to receive the latest updates in your inbox.
---